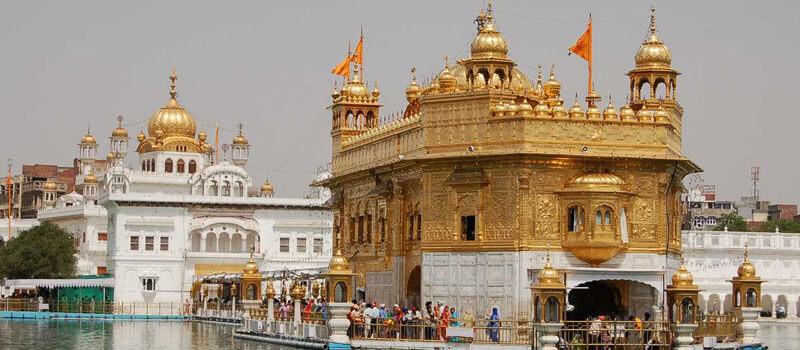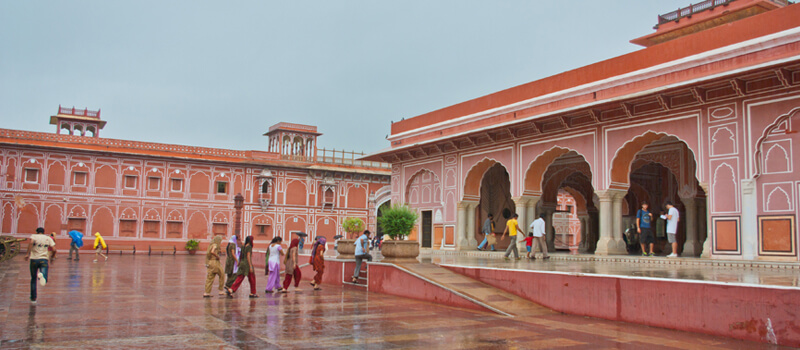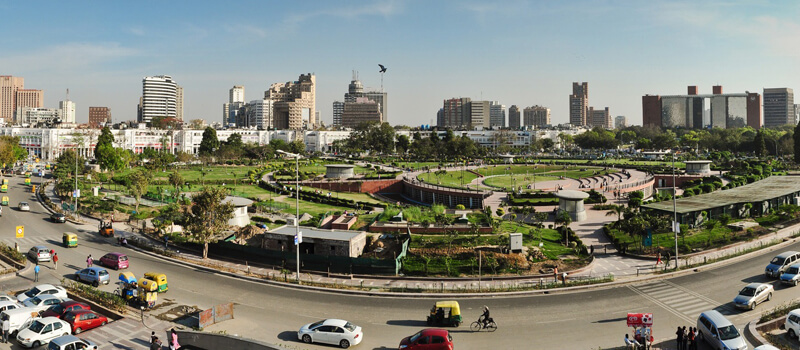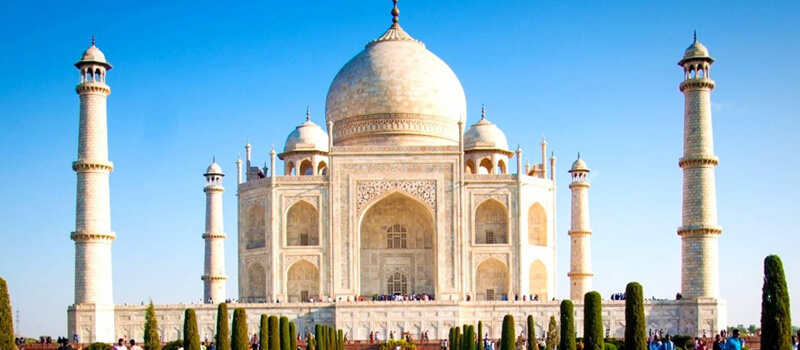 Day 01: ARRIVAL - DELHI
At the airport, you will see that Tree Trunk Travel representative is waiting to give a warm welcome and later he will escort you to your hotel, previously reserved.
After upon arrival in Hotel discuss your tour itinerary with our representative in Lobby and after that our representative will help you to check into formalities
Overnight at Hotel
---
Day 02: DELHI – AMRITSAR (AMRITSAR SHTB – 1630 / 2245 HRS)
Morning we will start our day to explore the Delhi. Delhi is the largest metropolis by area and the second – largest metropolis by population in India. Delhi is divided in two parts (like other city in India) – Old Delhi and New Delhi. We will start our tour from Old Delhi. A sight-seeing tour of Old Delhi would include visiting the Raj Ghat - the memorial site where Mahatma Gandhi was cremated; Jama Masjid - the largest mosque in India.
NEW DELHI - An extensive sight-seeing tour of New Delhi would include a visit to the Humayun's Tomb, the Qutub Minar, a drive along the ceremonial avenue - Rajpath, past the imposing India Gate, Parliament House, the President's Residence and would end with a drive through the Diplomatic Enclave. Night stay in Delhi.
Highlight of the Tour: The Highlight of the tour is the Rickshaw ride in Old Delhi. We will pass through the Chandni Chowk by the Rickshaw. The rickshaw pullers here take you on a ride through various routes. The Rikshaw ride give you a chance to glance at the colourful street of the place. Chandni Chowk is very colourful & you will find the hustle and bustle market. Following the tour transfer to train station to board the train to Amritsar. Meeting and assistance upon arrival at train station and transfer to hotel.
Overnight at Hotel
---
Day 03: AMRITSAR
Morning proceed to explore Golden Temple, Jhalian wala Bagh, Durgiana Temple etc.
Evening visit to Wagha border with our guide. One of the many nearby places to visit from Amritsar is the Wagah Border. Located on the Indo-Pakistan border, A good number of visitors come to this place to see the change of guards ceremony and the flag hoisting and lowering activities which are done with great skill and precision by the border security forces of both the countries.
At night witness the night ceremony at Golden Temple.
Overnight at Hotel
---
Day 04: AMRITSAR – DELHI (9W 2662 – 1045 / 1200 Hrs)
DELHI – JAIPUR (9W 2623 – 1530 / 1640 Hrs)
After breakfast transfer to airport to board the flight to Jaipur via Delhi. Meeting and assistance upon arrival at Jaipur airport and transfer to hotel.
Jaipur is one of the finest planned cities of India, located in the semi-desert lands of Rajasthan. The city which once had been the capital of the royalty now is the capital city of Rajasthan. The very structure of Jaipur resembles the taste of the Rajputs and the Royal families. At present, Jaipur is a major business centre with all requisites of a metropolitan city.
Rest of the day with at leisure to enjoy the local bazaars of Jaipur. Jaipur is also known as the shopper's paradise. Jaipur is a city of vibrant colors and markets (bazaars) of Jaipur verify this fact. Jaipur's colorful markets offer a great break to stop and shop on you tour. Usually tourists include shopping and visiting the lively markets of Jaipur in their itinerary. While moving through the markets, you will come across the vivacious culture of this region. Jaipur is the perfect place to shop for Handicrafts, antiques, jewelry, gems, pottery, carpets, textiles, metalwork and leatherware.
Overnight at Hotel
---
Day 05: JAIPUR
Proceed for a morning excursion to Amber Fort. Elephant ride ascent to the fort.
AMBER FORT PALACE- Amber is the classic romantic Rajasthani fort palace. Its construction was started by Man Singh I in 1592, and completed by his descendent Jai Singh I. Its forbidding exterior belies an inner paradise where a beautiful fusion of Mughal and Hindu styles finds it's ultimate expression. Continue sight- seeing.
CITY PALACE- A delightful blend of Mughal and traditional Rajasthani architecture, the City Palace sprawls over one-seventh of the area in the walled city. It houses the Chandra Mahal, Shri Govind Dev Temple and the City Palace Museum.
JANTAR MANTAR- This is the largest and the best preserved of the five observatories built by Jai Singh II in different parts of the country. This observatory consisting of outsized astronomical instruments is still in use.
HAWA MAHAL- The ornamental facade of this "Palace of Winds" is a prominent landmark in Jaipur. Their five-storey structures of sandstone plastered pink encrusted with fine trelliswork and elaborate balconies. The palace has 953 niches and windows. Built in 1799 by Pratap Singh, the Mahal was a royal grandstand for the palace women.
Overnight at Hotel
---
Day 06: JAIPUR – FATEHPUR SIKRI – AGRA (250 Kms) (5 Hrs)
Morning drive to Agra enroute visit to Fatehpur Sikri. Fatehpur Sikri bears exceptional testimony to the Mughal civilization at the end of the 16th century. It offers a unique example of architectural ensembles of very high quality constructed between 1571 and 1585. Its form and layout strongly influenced the evolution of Indian town planning, notably at Shahjahanabad (Old Delhi).
Upon arrival check into hotel.
After rest and relaxation, we will visit the Moonlight Garden also known as Mehtab Bagh. The places issituated on the opposite side of the Yamuna River. The Garden was built by the Emperor Babur. This is the best place to visit the Taj Mahal across the Yamuna River.
Overnight at Hotel
---
Day 07 : AGRA - DELHI (210 Kms) (04 Hrs) (Taj Mahal closed on Friday)
DELHI / DEPARTURE
Evening we will visit the Taj Mahal at sunrise. Taj Mahal is UNESCO World Heritage Site and one of the New Seven Wonders of the world, Taj Mahal enthralls visitors with its shimmering beauty. Standing proudly on the banks of River Yamuna, with the winding river at back and lush green, landscaped gardens in front, the Taj Mahal leaves one speechless with its ethereal beauty.
After breakfast, we will visit the Agra Fort. For built in red sandstone with its magnificent palaces, halls of public and private audience and the beautiful gardens. This is where Emperor Shah Jahan was kept under house arrest by his third son Aurangzeb and spent the last year of his life viewing the Taj Mahal from across the river Jamuna.
Later visit to Itmad Ud Daula tomb.
After a leisurely breakfast transfer to airport to board the flight to onward journey.